Whether you're moving into a new home and need to set up your dream kitchen or you want to update your small kitchen appliances, this list will come really handy.
It can be hard to figure out whether or not you have all the essential small electric kitchen appliances.
Often, the only time you realize that your kitchen is not properly stocked is when you're half-way into the preparation of your favorite meal or dish.
Yes, it happens to lots of people! It is so easy to under-stock a kitchen. There are many small appliances that you can easily forget. Don't want to wait for such times. It can be devastating!
Ensure you aren't hit at the worst time by starting with this list today: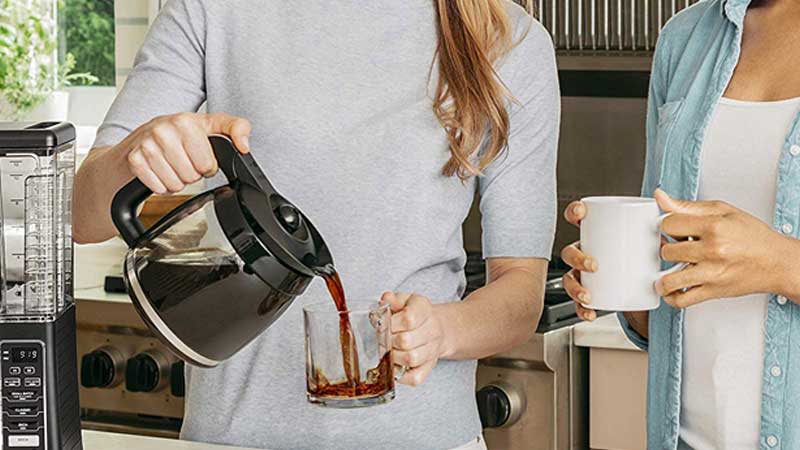 Morning coffee is a popular beverage and most of us can't start our day without a cup. Of course, you can easily get one from coffee shops around you. Yes, why not?
But nothing really beats that first cup you take at home in your pajamas.
You don't want the hassle of queuing up anytime you need your favorite brew.
Do you?
Integrating a coffee maker into your array of kitchen appliances let you brew your perfect cup of coffee from the comfort of your own home.
What could be more satisfying than brewing your favorite beans, with the right flavor and an exact amount of milk, cream and sugar?
Besides, you save a lot when you brew at home.
Related : Coffee Makers Buying Guide & Best Coffee Maker Reviews
2. Toaster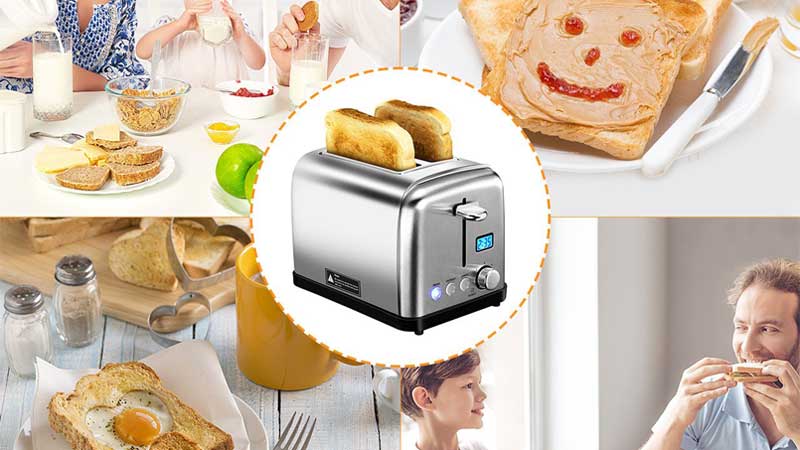 Toasters lets you have your morning toast, bagels, sliced-bread, Pop-Tarts, waffles and much more.
A toaster oven allows you to do more, including cooking pizza, broiling burgers or meats, roasting whole chicken and veggies, baking cookies and defrosting foods.
While determining whether you need a toaster or toaster oven, you need to consider preferred design, the space on your counter and how much you are willing to spend.
The toaster oven is commonly costlier because they let you do much more than the toaster.
Related: Best Long Slot Toaster Buying Guide
Toaster ovens are a lovely kitchen appliance for both single individuals and families.
They come really handy when you want crunchy slices of breakfast toast or need to heat up a frozen pizza, bake cookies, or roast a chicken.
Apart from helping you to prepare small-sized dishes or meals, they also serve as a second oven for preparing large family meals.
Besides, stylish models of toaster oven come in settings that allow fast cooking, saves energy and time.
Picking the right choice can be tricking given the different types available in the market.
Ensure you choose models that allow easy cleaning.
Related: Toaster Oven Buying Guide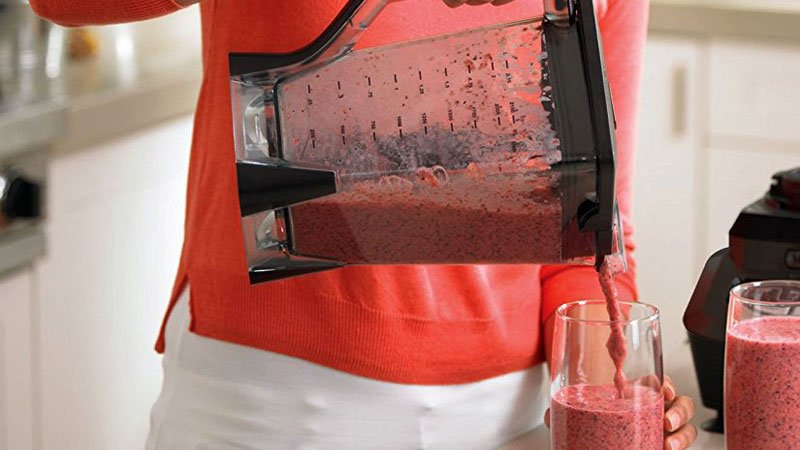 Blender is one of the must-have versatile small kitchen appliances. Between helping you chop and crush food to getting your favorite food-mix and puree, blenders make your task a lot easier.
Given the different types of blender which differ in size, speed, and power, the best choice for you depends on whether you need just a simple blending machine or a more sophisticated blender that'll enable you to do lots more.
The sizes of blenders vary from three cups to fourteen cups. If you're limited on space, your right choice may be a small single-serve blender, otherwise, go for a larger size.
Related: Blender Buying Guide
A great way to regularly boost the nutrients you get from your daily diet is by drinking fruit and vegetable juice. Considering the cost of making frequent visits to the juice bars, you may want to make your favorite juice at home.
Apart from the cost, it is more convenient, and you can easily use your favorite fruit and veggies and adapt the taste to suit your preference.
However, juicers are not created equal, there are different types of soft fruits, hard roots, and leafy greens. Your choice depends on your budget, your storage space and the blender power you want.
Related: Juicer Buying Guide
Electric rice cookers are convenient small electric kitchen appliance that makes the cooking of rice easy. No more guesswork! With a sauté pan, you can't always get it right. You may end up with viscous or soggy rice. Besides, electric rice cookers come with warmers that maintain your food at an appropriate temperature.
Your choice depends on whether you cook rice occasionally or frequently. A cheap rice cooker is sufficient if you are occasional rice eater and if you are a frequent eater, look for types with induction ability, microchip, and several settings.
Related:
7. Food Processor
With a convenient and versatile food processor, you can easily carry out most of your kitchen functions. From shredding cheese, making biscuit dough, pureeing baby food, grinding spices, and chopping up ingredients, food processors come really handy.
The majority of food processors come with a single motor speed while some feature a top minor pipe aperture to make it easy for you to integrate other ingredients.
Choose one with sufficient power to chop veggies and quickly knead your dough. The size ranges from a small 3-cup to large 20-cup choppers for professional kitchens. What's the right size depends on your intended recipes and the number of servings.
A mixer is a must-have kitchen appliance in every modern-day kitchen. And this makes sense especially when you have a busy lifestyle. They ease your job and makes it incredibly faster.
They let you save time while at the same time helping you get more creative whether as a professional chef or in your home kitchen.
With many designs and types of mixers, to get the right type for your need, you need to consider the usage capacity and the intended usage.
9. Electric Grill
Electric grills are of different types; from small disposable grills for picnics to huge sized grills. They are indispensable modern kitchen appliances that can also serve as a backup oven for use during emergencies.
With an electric grill, you can add a unique taste to your favorite steaks.
The high-temperature cooking lets you create tastier steaks than with an indoor oven. In choosing the best electric grill, the size of the basic cooking surface should be your main concern.
The price commonly varies depending on the size of this main cooking surface.
Related :
10. Slow Cooker
A slow cooker is an ideal cooking solution for individuals with a busy lifestyle. It's very practical and convenient if you want to plan weekly meal schedules and when you want to prepare your favorite soups and comfort foods.
Besides, you don't have to deal with lots of mess.
Your perfect choice depends on the types of meal you plan to cook. If you just want to prepare a delicious dinner to have on your return, a four or five-quart machine will do.
You'll need a 2.5 quarts machine for warming up your leftover and a six to ten-quart machine for cooking your favorite stew or soup for freezing.
11. Microwave
The microwave is a versatile kitchen appliance that you don't want missing in your kitchen.
From helping you to swiftly cook already-made meals to helping you to defrost and reheat your food, there is a various range of things you can do with the microwave oven.
Reasons you want to keep one around include the multiple usages and fast cooking speed.
Your best choice depends on what you want to do with it. If you intend to use it for family, go for models with at least 30 cm turntable diameter and one with an inner height of above 20 cm to hold bigger food portions.

Related:
Frying foods can be complicated and leaves you with a cluttered environment. Unless you get the temperature right, you 'll end up with food that either has excess oil or burnt.
Fryers take the guesswork out and make the job faster and more convenient.
Crispy fried food made with little or no oil is a deliciously tempting offer. There are three different types of fryers: electric deep fryers, air fryers, and propane deep fryers.
Electric fryers are the most popular. They are safe indoors and safer than propane fryers.
Propene fryers produce foods that are tastier and crispier than electric fryer but they are not safe for indoor use.
Air fryers prepared foods are healthier and crispier on the exterior than the interior. They are safer and easier to clean.
Related: Best Electric Turkey Fryer
With a waffle maker, you can take your delicious waffle anytime you want at home. Besides the cost of making a constant trip to the restaurant, you can adapt the taste to suit your preference.
However, to get it right, you'll require the right ingredients and the right apparatus. That is where a good waffle maker comes into play. They are simple tools that you can easily use.
They allow you to create as many of your favorite crispy recipe as often as you want.
Related: Best Tortilla Press
14. Yogurt Maker
Yogurt is a healthy food that not only boosts your immune system, but it also provides you with a lot of other essential food nutrients like calcium.
Although you can easily get one from your local grocery store, nothing can compare with the freshness and the satisfaction you get by making your own at home.
Besides being able to use fresh ingredients, you can decide what fruits, ingredients, flavors or preservatives to include in the mixture. Yes, getting a yogurt maker, let you have a better quality yogurt at a comparatively low price.
Related: Best Yogurt Makers
15. Crock Pot
A crock pot is a very convenient and essential cooking appliance for any busy cook. It lets you save on food and turns your tougher cuts of meat tender and appetizing.
A crock pot works by simmering food for a long time at a low temperature.
A Crockpot is just a slow cooker brand that is registered. They basically mean and do the same thing. A crock pot can come in a traditional size or portable size. Your choice depends on usage.
If you need a slow cooker for pot-lucking dinners or for banquets, the portable type would be your preferred choice instead of a standard model. They come in varying sizes, styles and designs.
Related: Best Electric Pressure Cooker
16. Vacuum Sealer
We don't often eat the perishable foods we purchase off the grocery store right away. A vacuum sealer lets you preserve the natural flavor and the nutritional value of your perishables and keep them fresh beyond their normal shelf life.
You'll normally place the food into a special food sealer bag before stocking it up inside a vacuum sealer. The machine dries up all excess air from the bag making it stay fresh longer.
Vacuum sealing meats before freezing eliminate excess moisture and prevent freezer burn damage. You can vacuum seal fish and meat including beef and chicken or fruits and veggies except for cruciferous vegetables.
Related: Best Vacuum Sealer Sous Vide
You'll find different types of sharpeners in the market. These range from manual type, electric sharpeners, whetstones to honing steel.
Although you can sharpen your knife with any of the types, some types perform better and faster than others.
Things that determine the best knife sharpener include its performance and the ability to constantly generate a smooth edge free from notches or grates.
Besides, it needs to have a correct and modifiable guide angle. It needs to be user-friendly and be easy for a novice to place the blade correctly without a lot of practice.
Related: Best Electric Knife Sharpener Buying Guide
18. Electric Kettle
An electric kettle is among the essential kitchen appliances that you need to use frequently. From your morning tea to your brunch and dinner, your electric kettle makes it easier for you to boil your water.
Besides speed and convenience, it saves on time and energy.
Moreover, you can get different models with multiple functions ranging from those that boil very fast to those that boil at various temperatures or types that filter the water leaving you with cleaner and purer water.
Above all, electric kettle consumes less energy than boiling your water with a cooker and boils ten times faster. It comes really handy if you're coffee or tea drinker.
Related : Best Tea Kettle Buying Guide
19. Soda Maker
Home soda makers are convenient and fantastic contemporary kitchen wonders. These ingenious appliances make it possible for you to produce your favorite sodas and carbonated drinks at home at a cheaper cost.
The basic factor to consider when shopping for a home soda maker is its carbonation style. Most soda makers come with the same type of CO2 canisters utilized by commercial soda manufactures and a bottle.
Some of them come with reusable plastic carafes which goes straight into the machine.
If you're using one with a plastic bottle, ensure that it is free from BPA, so that you don't swallow any unsafe chemical.
If you tend to think that making vapes with grinders is easy. Wait until you try it to conclude! To get it right, you need the right grinder and must have the right skill. A wrong grinder can ruin the entire process. A good grinder lets you chop up and mix herbs like tobacco and marijuana.
It comes really handy and lets you meet your needs when you have to vape. There are manual grinders and electric grinders. Manual grinders work well and let you grind enough to last you're a week. However, if you are looking to grind a large number of herbs, electric grinder lets you do it faster and more efficiently.
21. Stand Mixer
A stand mixer is an important electrical appliance to have in your home. Prior to the invention, cooks mix dough, whisk egg whites or cream with hand resulting in aching hands.
They also need to also learn to properly knead though to get the required result. Never again; Not anymore!
A stand mixer does the entire job for you. It has a well-powered motor base that lets its handle even the stiffest of dough like bread and cookie dough.
Some come with accessories that also let you prepare ice cream or make sausage.
Related
---
Stocking up your kitchen may look simple, but there are many small electric kitchen appliances you'll tend to forget till that critical moment of need. Use this comprehensive list to help you properly stock up your kitchen with the most essentials!
Whether you are setting up a new kitchen from scratch or updating your existing collection of appliances, you'll find them really handy.
More Electric Kitchen Appliances:
---