Did your range hood bulb stop functioning all of a sudden? Is this causing problems for you? Don't worry; you don't have to call a professional for help when you can easily learn how to replace range hood light bulb yourself.
A nonfunctional bulb usually implies that either the bulb itself is not working or there is a problem with the socket. You should first try changing the light bulb, and if it still doesn't work, go ahead and change the socket as well.
Replacing the light bulb of your range hood is a simple process that should take less than 15 minutes. You will require some tools and parts such as the light socket, screwdriver and work gloves. Read on to find out how to replace range hood light bulb.
Please note that repairing appliances can be hazardous and put you at risk. So make sure that you use the proper tools for the task and take necessary safety measures.
Also, you must follow the instructions provided. In case you aren't sure of some steps or find a particular repair to be difficult, it is best that you let professionals take care of the task.
Before Beginning
Put on your work gloves. Disconnect the power supply to your kitchen range hood by shutting off the circuit breaker.
How to Replace Range Hood Light Bulb
Removing the Bottom Panel and the Filters
Slide the latch so that the air filters are released. Carefully pull them outside and set aside. In case, these filters are too dirty, you should clean them because they do affect functioning and efficiency.
Now unscrew the bottom panel and remove it carefully from the appliance. Please note that when you're working on the final screw, you must hold the panel and provide support so that it does not fall on your cooking range.
Removing the Bottom and Side Panels
Observe the side panel until you come across wire harness connectors; unplug these. Now release the locking tab to remove the panel. Be careful so that none of the components fall down.
Replacing the Bulb in The Range Hood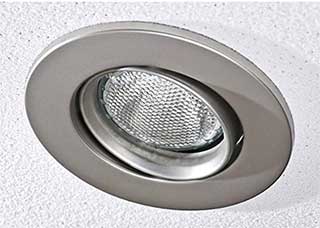 You should be able to access the light socket by now. Replace the bulb with a newer model. Attach the side panels, bottom panel and filter once again.
If the new bulb works, you're good to go. In case, it doesn't, remove all the components again so that you can reach out to the light socket.
Grip the bottom part of the socket and turn it on the right hand side so that it can be released from its position. Push the new socket in place and rotate it until it's locked.
Reassemble all the components of the range hood again.
Great! Now that you know how to replace range hood light bulb, how hard did you find the process to be? Do let us know!
More Range Hood Articles:
---