A major dilemma many house owners face while upgrading their kitchen is whether they should install a range hood or an over the range (OTR) microwave.
If you're redesigning your kitchen or buying a new appliance because your current one has stopped functioning, then this comprehensive comparison of range hoods and OTR microwaves will help you make a well-informed decision.
---
All You Need to Know about a Range Hood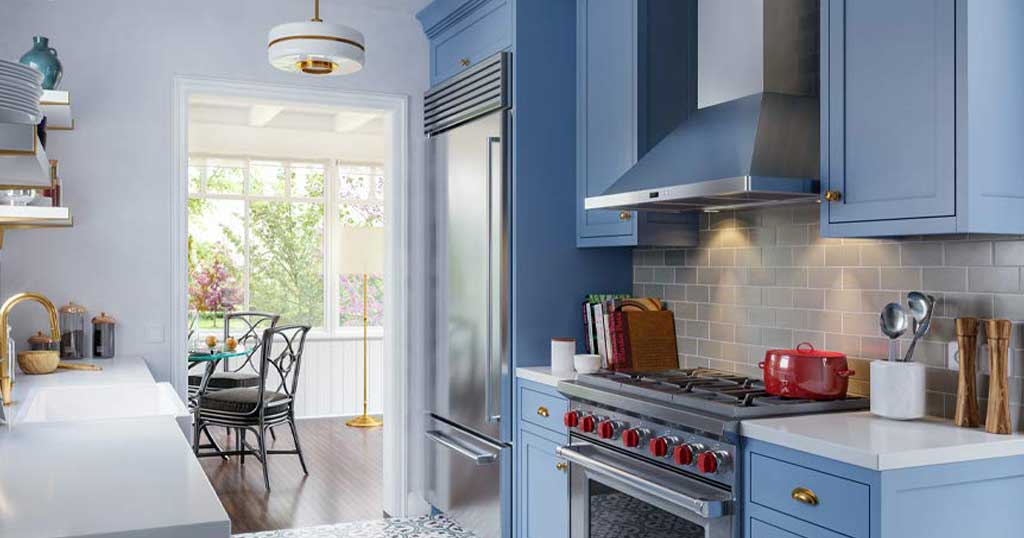 Also known as an exhaust hood, a range hood is basically a fan enclosed in a canopy that you install above your stove.
It's responsible for removing gases, steam, and smells produced during cooking so that your kitchen air is clean and healthy.
It also makes your cooking experience a little more pleasant as it sucks the harsh heat coming from the stove.
Furthermore, one of the best things about a range hood is that it offers extra lighting for a better cooking experience.
With a range hood installed in your kitchen, you can avoid undercooked or burnt food. The lighting also makes cleaning and removing grease and grime easy.
Apart from these essential benefits, a range hood significantly increases the value of your property.
In fact, it's one of the many things that most people look out for when on house tours. In simple words, a range hood may preserve the resale value of your home.
An important thing to know when it comes to buying a range hood is that different designs and models come with different price tags.
While you may be tempted to buy an inexpensive one, you should know that it'll likely be noisier and less efficient at drawing air than a costly one.
Related: Best Ductless Range Hood
---
All You Need to Know about an OTR Microwave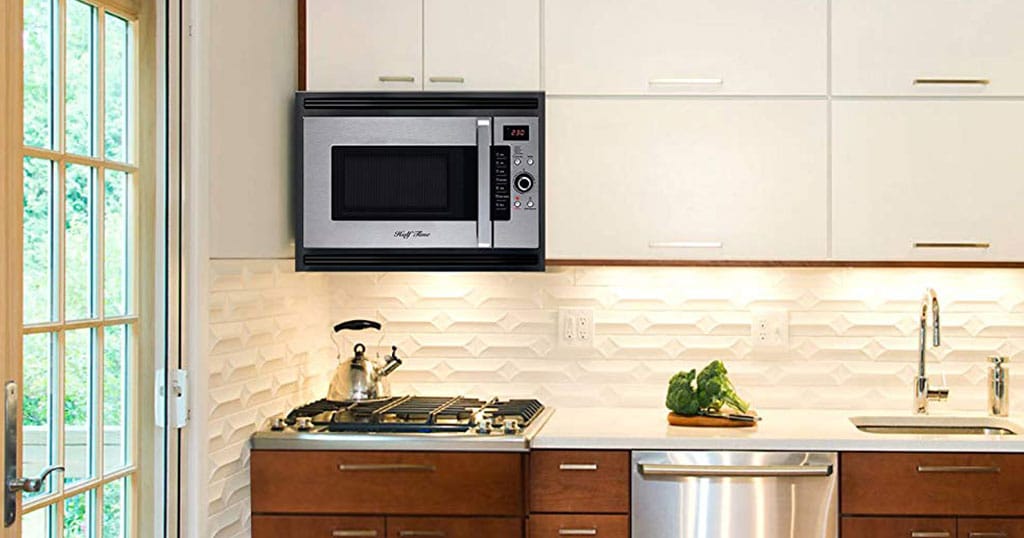 An OTR microwave is a combination of microwave and range hood. This 2-in-1 appliance is extremely practical.
The biggest advantage of these microwaves is that they're space-efficient. So, if you don't want your compact kitchen to look over-stuffed, an OTR microwave may be an appealing option.
However, before you install one, you may want to make sure your kitchen cabinets are installed at a comfortable height where you can easily reach.
A considerable disadvantage associated with the height factor is that you may not be able to see your food while it's cooking.
Moreover, you'll have to be extra careful while taking the utensils out of the microwave and when there's something cooking on the stove right under it.
Please note that you'll have to connect the microwave on the outside for the range hood to work.
Although OTR microwaves do come with a range hood, they certainly can't reach the capacity and performance of other range hoods. Therefore, you should not expect exceptional ventilation.
---
The Verdict
An OTR microwave may be the best choice if you're on a tight budget or if you have a small kitchen. However, if you want to make a classic statement, that too in the long run–and have the money for it, you should definitely consider going for a range hood.
---
Related Articles
---